Webinars
Become an expert and recharge your knowledge of weighing and inspection.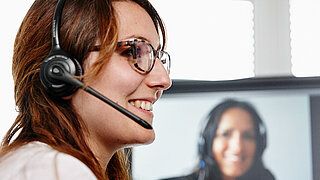 Learning never stops, and knowledge is key in our high-tech world.
Our free, digital compact webinars will give you a deeper understanding of core topics around our weighing and inspection technologies as well as service and software solutions.
Join our live webinars with experts and get valuable first-hand knowledge. You'll also find past webinars to watch on-demand.
Our webinars will allow you to learn more about practices and technologie, exchange ideas with expert speakers and optimize your time by focusing on compact webinars
Please note that all webinars are held in English or German.
From Factory to Fork: Ensuring Safe Food with the new MiWave technology
Wednesday, 25.10.2023 // 09:00 AM or 03:00 PM CEST
The safeguarding of critical control points play an important role in the food industry. In this webinar we will show you how metal detection can help you comply with current regulations, the challenges and benefits of implementing a metal detector on your production line and why our new MiWave technology is so beneficial.
Key topics among others:
What does "foreign body contamination" mean?
How to comply with current regulations
Challenges and benefits of metal detection
Our new MiWave technology
Our compact webinar is designed for quality managers, production line managers, and senior management in small and medium sized companies, but as well for everybody interested in the topic
Previous Webinars
Process Weighing
Truck weighing made easy - Profit of a digital Conexx concept
Loadcell as central heart of weighing
Optimal load cell installation with mounting kits
Process vessel weighing with the innovative weighing module Novego®
Accuracy counts Identify and avoid disrupting influences on silo and vessel weighing solutions
Digitalize your silo and vessel weighing solutions
Industrial Scales
How to obtain reliable counting results
10 criteria to choose the right industrial bench or floor scale
Installation examples and weighing applications for different EX Zones
Inspection
How to benefit from Foreign Body Detection in your production
How you can ensure your processes within the Confectionery production best possible
How X-ray inspection can increase your quality assurance
Metal detection sensitivity explained by an expert
Qualitätssicherung in der Lebensmittelproduktion - Möglichkeiten der Röntgeninspektionstechnologie
Analysieren Sie Kosten und identifizieren Sie Einsparpotenziale mit dem TCO-Ansatz
Software Solutions & Connectivity
Invest to save with SPC@Enterprise
Recipe process within the food industry - traceability at a click of a button!
Weighing equipment and OPC-UA the next level of digitalisation
产品搜索器